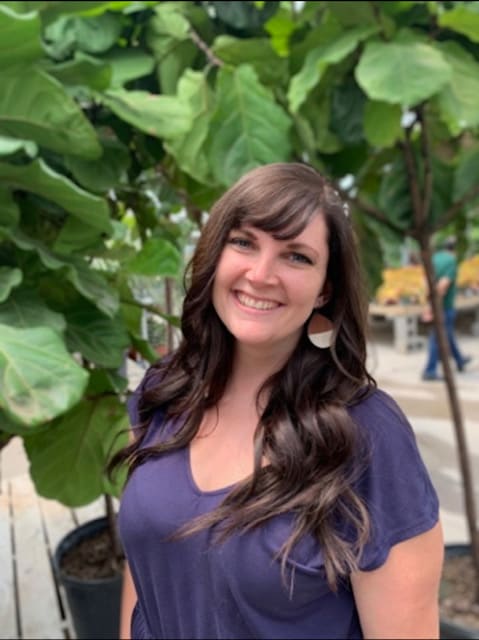 Elizabeth Becker
How long have you been at Farrell's?
This September marks 10 years at Farrell's. I have enjoyed being a member, a coach, and an instructor.
What do you most love about FXB?
The people. This is why Midtown closing was so devastating. We've all been scattered across the metro and it breaks my heart knowing I won't get to see some of my "family" every day. I love that I am not being judged or intimidated by other members. I do have some anxiety stepping into Northwest, but it's been a mostly welcoming experience so far. Thank you for having us.
Who makes up your family?
In Omaha, it's just me and my 2 dogs: Riggins 1 year old Bernese and Reuben 13 year old Aussie/Heeler mix. My family is back in Eastern Iowa
What's your favorite FREE DAY food?Chips & Queso, any dessert, but especially ice cream
What's your favorite song/music?
Still riding the high of going to see Taylor Swift, her music is a constant for me. Otherwise, it's worship music. I help lead worship at my church.
What current GOAL are you working on?
Getting back to consistency with workouts. I've had a lot of injuries and setbacks in 2023. Showing up for class is my #1 goal right now. I've maintained my weight this summer which is a big deal for me. I know once school starts my nutrition will be tested, so that will become my focus in August and the rest of 2023. Covid and my job really impacted my health in a negative way. I'd like to get myself back to where I was prior to all of the stress and change of my life. I know I can do it, I just need consistency and motivation.
What has FXB helped you achieve?
Confidence and capability. Prior to Farrell's I didn't work out much or consider my overall wellness. There have been a lot of ups and downs, but I have managed to overcome each time. I'm ready to commit to myself again.