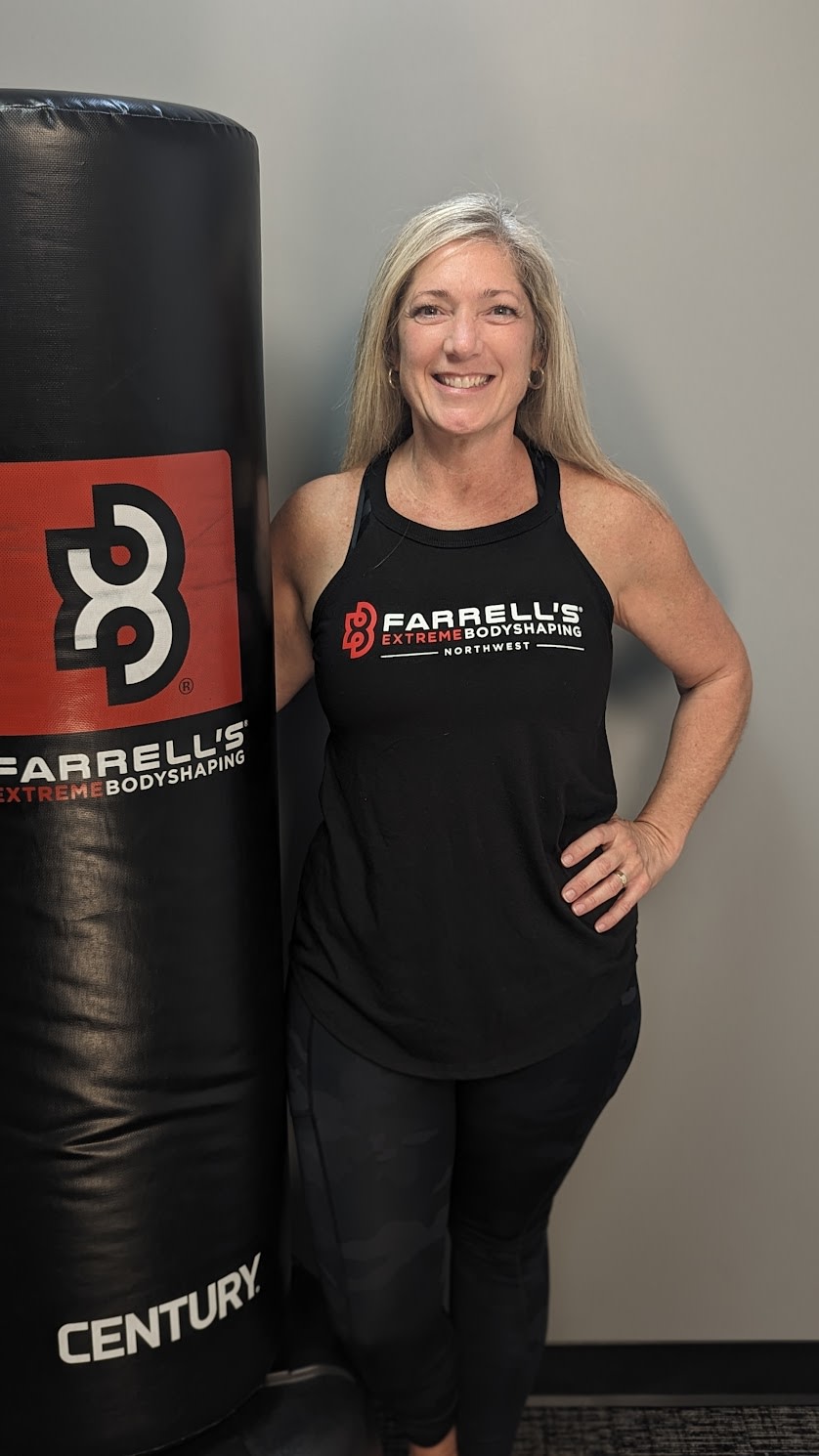 Michelle Pierson
1-How long have you been at FXB -- Coming up on 11 years!
2- Favorite ST exercise - It's a toss-up between hen peck and lunge curl
3- Favorite KB combo - Jab/Cross/Hook/Spinning back fist
4-Favorite FXB meal - Anything chicken breast related with asparagus
5- Favorite fun day meal - Sweet and Salty with a mixed drink
6- Word of advice - Whether you are just at the beginning of your fitness journey or coming back to it, give yourself grace. It's not easy and we are all at different fitness levels. Keep showing up even when you do not want to. You have a community here to support and push you to be your best.