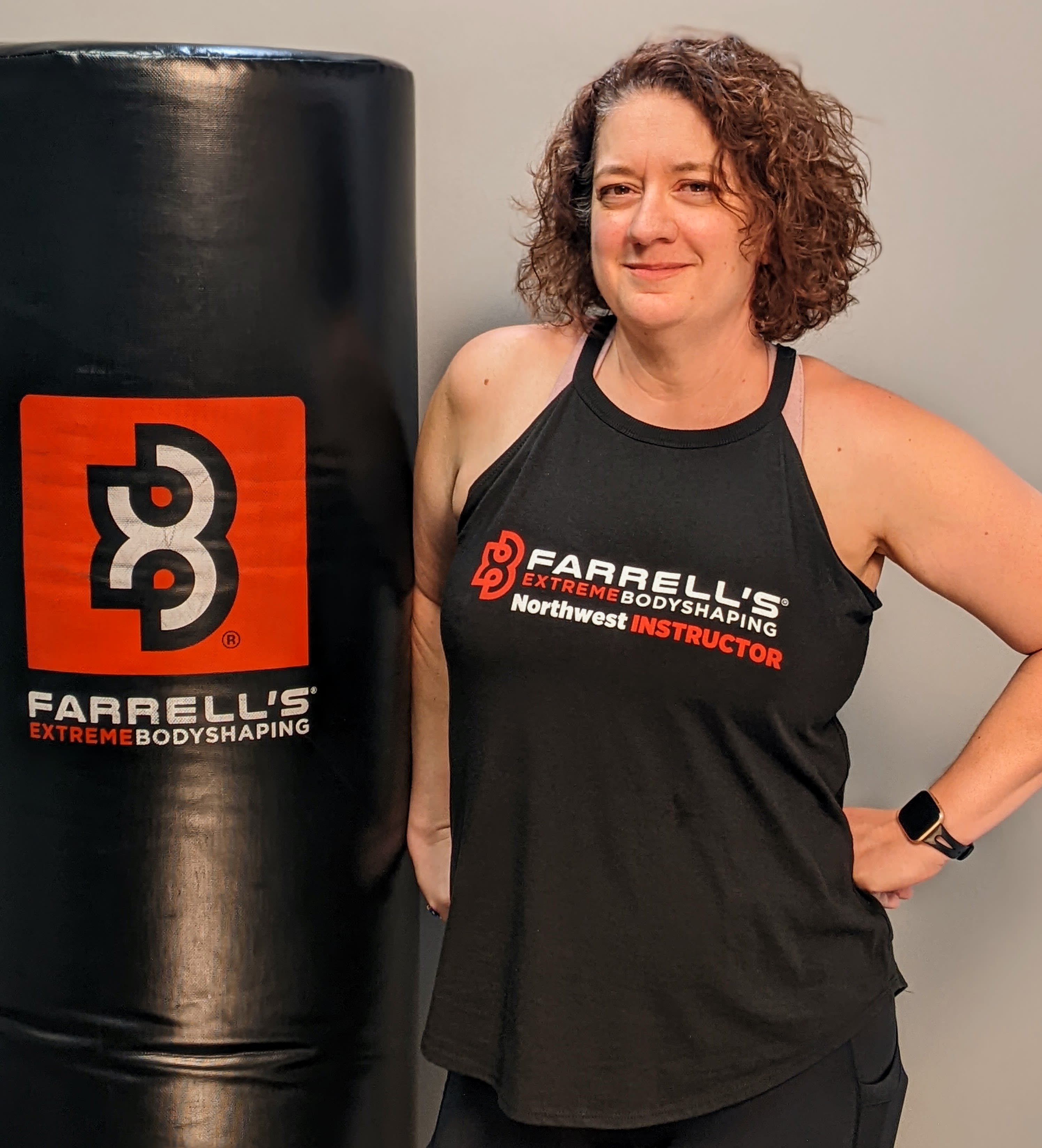 Rachel Neurath
I joined Farrell's in July 2018. I had been going to one of the big-box gyms for a while, and paying extra for personal training sessions to keep me accountable. I did not enjoy it, but saw it as something the doctor ordered. It was just another prescription for my health and a item to check off my to-do list. I always felt a little less-than, but thought that I was doing all I can.
Just a few weeks into my 10-week session, I was hooked! The community aspect of Farrell's was just what I needed. I found that I can do more than I thought possible.
In time I became a coach, giving that same encouragement to others that was given me. In spring 2022 I began instructing kickboxing classes and absolutely love it. Farrell's has changed me so much and I am excited to see how it can transform you!